Tuesday, October 17th, 6:00-8:30pm in the Flatlander Classroom
Olives, lemons, garlic, and fresh herbs like oregano make up the core flavor profile of Greek cooking. Throw in lots of seafood, add some great wines, and you've got a world-class Mediterranean cuisine well worth seeking out. Tonight, learn how to make all these simple and elegant dishes on our meze menu:
$65/person
Limited seating available - only 10 seats per class. Ticket includes class plus tasting menu. Must be 21+ to partake in alcoholic beverage tasting. No refunds due to limited space, but a waiting list will be made available once tickets are sold out. Class will be hosted in Common Ground's Flatlander Classroom, located past the registers.
About the instructor:
Paul Young is a self-taught cook, educator and graphic designer with over 30 years of experience in the marketing communications industry. His favorite pastime is trying new dishes in restaurants and then attempting to recreate them at home. He's a curious foodie and an adventurous international culinary explorer who has traveled to 25 different countries (so far). He has also been a regular contributor to Smile Politely since 2007.
Since retiring as a graphic design professor at Parkland College in 2019, Paul has been cooking at home a lot more and has found himself reconnecting with his passion for seeking new culinary experiences and exotic flavors from around the world. With these upcoming cooking classes, he hopes to share his experiences and discoveries by recreating some of the best tasting ethnic dishes he's enjoyed from his travels around the world. For printable recipe cards and more information about Paul's cooking classes, please go to www.cooking-with-paul.com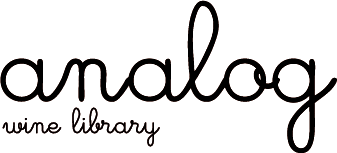 In all my classes, students will have the opportunity to watch demos and participate in the preparation of our dinner party. Do come hungry and thirsty because we'll be cooking and tasting at the same time. Each class in this series is a complete dinner experience including wine pairings selected by Analog Wine Library with notes on how to choose the right wine for the right dish.
Students will leave each session with easy-to-follow recipes of all the dishes on the menu. These recipes have all been adapted for the typical home cook and contain many tips & tricks to help minimize your time in the kitchen while staying true to the spirit of the original flavors profiles.
All menu items below will use locally-sourced ingredients but are subject to change based on availability of fresh ingredients at local markets.